Kiddush Hashem: Nahal Haredi Embarks on Task to Benefit All IDF Units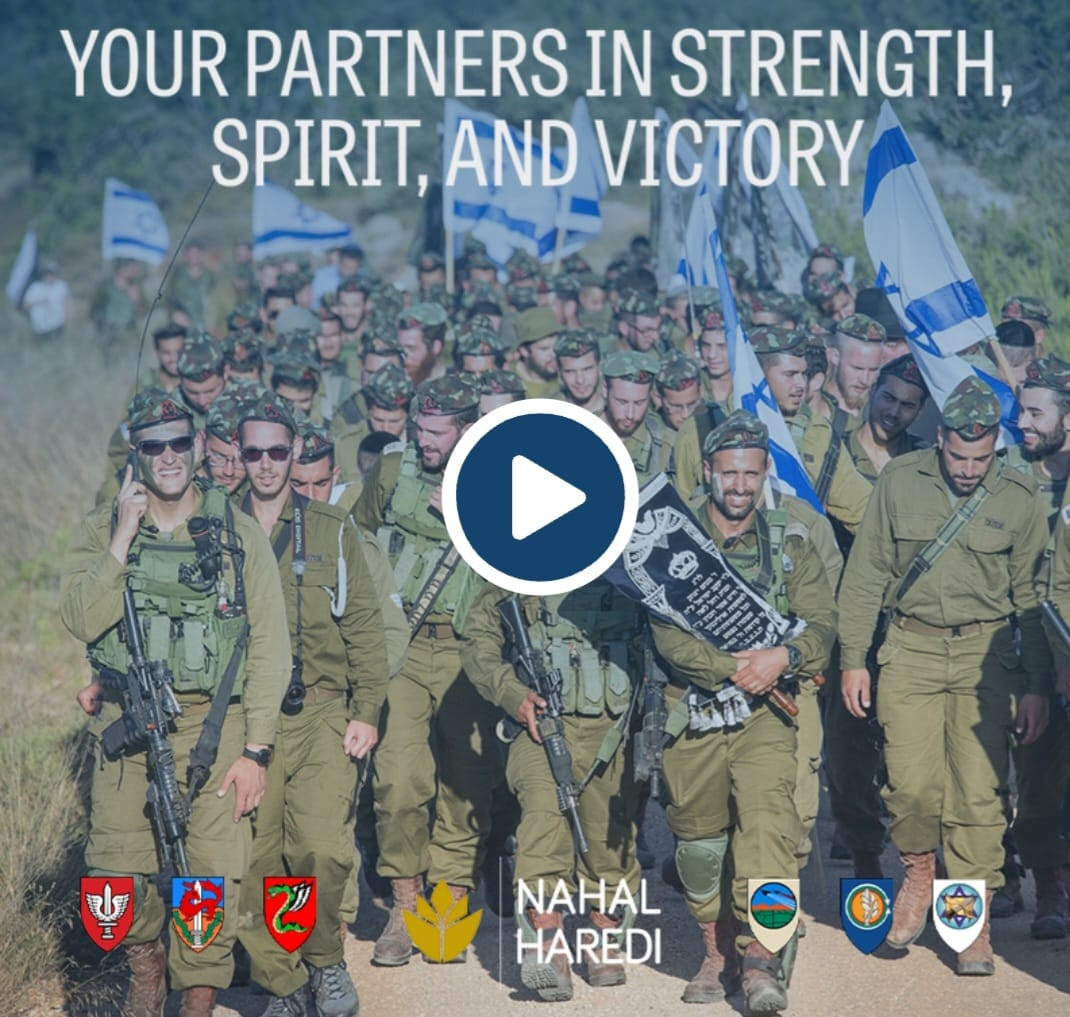 With a proud history spanning 24 years, Nahal Haredi has been a beacon of hope for over 13,000 combat soldiers and veterans. Founded to provide Haredi youth an opportunity to serve in the IDF without compromising their religious way of life, this organization has faced numerous challenges and emerged triumphant.
Today, in 2023, Nahal Haredi boasts an impressive record:
- 18,000 veterans, with over 70% actively serving in Reserve Service, often in regular fighting battalions.

- 3,000 active soldiers, including those in renowned units such as the Netzah Yehuda Combat Battalion 97, Netzah Yisrael Combat Reserve Battalion 941, and the Haredi Companies in Tomer Battalion, Givati Brigade, Paratrooper Brigade, Palgat HaNegev, Nevatim Air Force Base, and the Tzama Air Force Company, which plays a vital role in repairing air strips for fighter planes.
- Not to forget the dedicated Tractor Trailer Transportation Drivers who keep essential supplies moving.
Nahal Haredi is not just an integral part of Israel's present; it's the driving force behind socio-economic change. Impressively, over 90% of Nahal Haredi veterans are gainfully employed, exemplifying the tremendous Kiddush HaShem they make in Israel and across the globe.
To continue their invaluable work, Nahal Haredi needs your support:
- Rabbinic Mentoring: 35 Rabbinic Staff Mentors travel daily to teach and provide chizuk (spiritual support) to Nahal Haredi soldiers.
- Transportation: Funding for cars and gas is essential to ensure these mentors can reach their destinations.
- Shabbat Support: Rabbinic Mentors spend Shabbat with the soldiers, further strengthening their connection to their faith.
- Housing: 140 beds are required across 12 Lone Soldier Houses and Apartments.
- Educational Programs: A Beit Midrash Program for Veterans and learning assistance for third-year soldiers studying for Bagrut (matriculation) exams.
As Nahal Haredi embarks on an online fundraising initiative, they invite you to become their partner in securing their mission. Your generosity will help ensure that every IDF combat unit stands strong. Together, we're not just donating; we're building a brighter tomorrow.