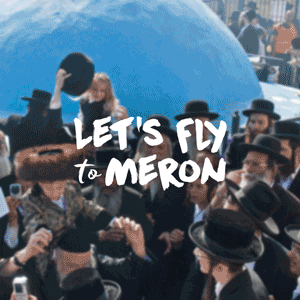 New Search Technology Revolutionizes Travel to Israel for lag Baomer .
A new site has exploded onto the online travel scene that is geared exclusively to travel to and from Israel.
ExploreIsrael.com
was created with the modern consumer in mind. In today's online world, travelers are far more likely to check sites like Expedia and Travelocity than they are to call a travel agency. Unfortunately, these sites can be confusing and customers often wind up spending quite a bit more if they don't have the insider information that a travel professional will have access to. ExploreIsrael.com combines the ease and technology of online search sites with the personal customer service of your Bubby's travel agent.
Visitors to
Exploreisrael.com
can take advantage of their customized intelisearch engine. By far their most innovative feature is the ability for a customer to enter a specific date that they want to be in Israel for - such as Lag Baomer - and the site will suggest the best days to fly to offer the customer the lowest possible fares. They also boast the cheapest El Al fares out there. And their travel agents are available to help customers plan their trip, everything from flights to hotels to cars, for those who prefer talking to live people the old fashioned way.
Readers visiting the site will find a treasure trove of information on Israel. It's all there on the site; things to do that even frequent visitors may not know about. Restaurants that run the gamut from upscale fine dining to tiny little shwarma stands.Readers will find information on holy sites, museums, out of the way hikes and unique lookout points. A must for anyone who is thinking of traveling to Israel. Visit
https://exploreisrael.com/lag-baomer
Today!